Amidst a sea of options, providing true family dental care that gives patients even more reason to show off their smile.
To offer our patients the highest quality dental care catered to the needs of their entire family in a warm, caring, and professional environment. Through an undying passion for what we do, we will have a servant's mindset as we work with our patients to enhance their smile, confidence, and overall health while using the most up-to-date technology, procedures, and instruments.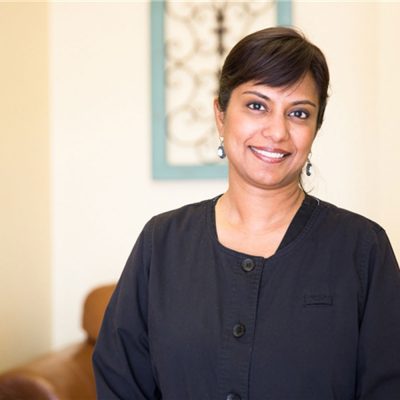 Leena Alexander, D.D.S.
Dentist
Dr. Alexander is the dentist at Starshine Dentistry in Corinth and recently took ownership of the practice in December 2018. She graduated in 1999 from Marquette University School of Dentistry as a Doctor of Dental Surgery and also holds a degree in Dental Surgery from Annamalai University. Beyond that, she averages roughly 120 credits per year in continuing education. With more than 18 years of experience in general, preventative, surgical, and cosmetic dentistry, her goal is to provide gracious, comprehensive care with a gentle touch that translates into long-term oral health, beauty, and satisfaction for her patients. In that time, she has developed trusting relationships with some of the leading oral surgeons, TMJ specialists, periodontists, orthodontists, and endodontists in the country – helping to create a top-notch dental experience for her patients.
Dr. Alexander is a firm believer that prevention is better than cure, and her diligence and commitment to perfectionism is a big reason why she continues to bring a confident smile to her patients' faces. More than just a dentist, it's not uncommon for her to have her hands in all aspects of patient care, whether that be answering and returning phone calls, scheduling appointments at the front desk, and even calling patients shortly after a dental visit simply to check in on their progress.
In her spare time, Dr. Alexander and her husband, Steve, enjoy traveling, spending time with their children, designing semiprecious jewelry, and gourmet cooking. She also regularly integrates mission work into her schedule, particularly when it comes to children living in underprivileged socioeconomic conditions.
We are a caring, friendly team of dental professionals committed to providing a comfortable dental experience. Our goal is to provide the best family dentistry possible for you and your family in the compassionate, caring environment of our Denton office. We want to help you maintain your oral hygiene in a way that will keep your teeth and mouth healthy for a lifetime.
Heather
Registered Dental Hygienist
Heather has been in the dental field for 11 years and is known for her warm smile and heart of gold. She was a dental assistant for five years and then transferred to the front office prior to going back to dental hygiene school, which she graduated from in 2018. She chose dentistry because she loves helping people and finds it especially rewarding when she help create a beautiful, healthy smile.
Heather is married and is expecting her third child in August. She and her husband have an 11-year-old daughter and 4-year-old son. Her favorite hobby is spending time with family and crafting.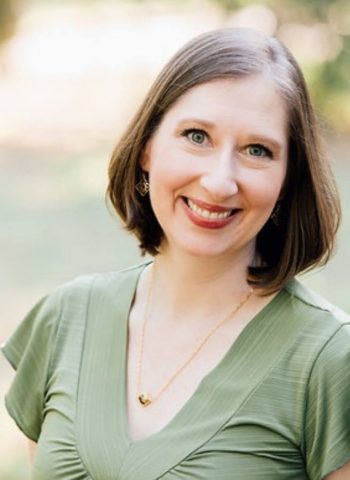 Sara
Registered Dental Assistant
Sara has been a dental assistant for 18 years, including the last four years working closely with the families at Starshine. She received her RDA certifications from the University of Florida and her Texas RDA from the University of Texas Health–San Antonio.
Originally from Florida, Sara loves to travel, cook delicious food, hang out with friends and family, and is very involved in the discipleship program at Denton Bible.
Ivette
Registered Dental Assistant
Ivette was born and raised in Little Elm but now resides in Argyle. She is an experienced dental assistant who loves to make people feel comfortable and confident with their smiles.
In her spare time she spends time with her family and friends. She loves movies, music and is a secret adrenaline junkie; so you'll see her in line for the Texas Giant at Six Flags!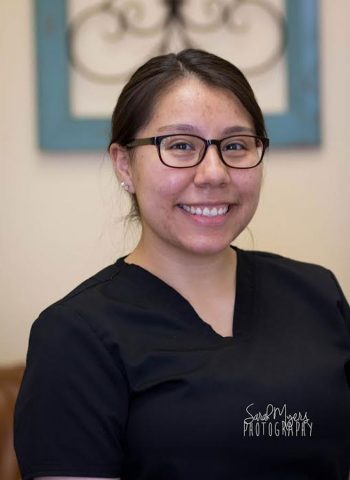 Amy is great with kids and animals. Some of her hobbies include fixing classic cars, art, music, cosplay, video games and camping.